There are all sort of websites and apps out there that will help you get to the next level of Instagramming. We went through and picked our 7 favorites for 2016.
Top Hashtags
– This website keeps track of all the trending hashtags on Instagram, and lists them in order of popularity. It updates about every 30 seconds, so it's always accurate. Using top trending hashtags increases the chance that other people around the world will find your pictures. Now, we don't really recommend that you put up a random photo and say "#fashion #amazing #nofilter". That isn't the way to get real, fully engaged followers. You want to attract people who will actually listen to your music and become part of your tribe. Use the top hashtags sparingly, interspersed with more specific hashtags (ie. #acousticmusic or #guitarcover). This way, you're casting your net wide AND intelligently.
These hashtags are so meaningful. Deep, man, deep.
IFTTT
– IFTTT stands for If This Than Then, and it's a freaking cool website. Basically, a whole bunch of programmers all over the world have created "recipes" that connect different parts of your life – "if this happens, than this will happen." Make a profile on IFTTT, and you can get 'recipes' that will text your husband every time you leave for work, or will send you a notification if it's supposed to rain tomorrow. I highly recommend you go on the site and check out all the different ways you can use IFTTT, but for right now, focus on this recipe:
Post Your Instagram Photos as Native Twitter Photos
. Connect both your Instagram and Twitter accounts, and you'll be able to post Instagram photos to Twitter as actual photos, instead of those annoying links!
Over
– Over is a beautiful and intuitive app that allows you to further edit your photos, and add professional-looking text. This is a great way to create eye-catching CTAs (calls to action), promote your latest release, design advertisements for your upcoming show, etc. It's $3.99 in the app store, but from everything we've heard, it's worth the investment.
Iconosquare
– This website connects with your Instagram account, and gives you detailed analytics on your followers and their engagement. You can also find users who might be interested in your account and music, and gauge your progress on the platform. It will help you find the optimal time to post, and generally help you grow your Instagram tribe. If you want to take Instagram seriously, this is an invaluable tool.
Repost
– Repost is exactly what it sounds like. If another Instagram user takes a photo that you really like, then you can use this app to repost it from your account, while giving full credit to the original photographer. This is a wonderful way to engage with your fans! Run a photo contest at your next show, letting everyone know that the winner will get Reposted from your account.
Layout
– Layout is also exactly what it sounds like. Combine several different photos to create one single image! Choose from a huge variety of layouts, resize the photos, choose the crop, flip the images around, add borders… there are all sorts of toys to play with. This is a great way to combine concert photos that you might not want to have as separate posts.
Hyperlapse
– This app allows you to create seamless, professional time lapse videos. The app automatically stabilizes your video, and then can make it up to 12 times faster. It's easy to use, and links with both your Instagram and Facebook accounts. Perfect for documenting your latest crowdsurfing attempt!
Do you use other websites or apps to optimize your Instagram account? Tell us about it in the comments below!
Visit Website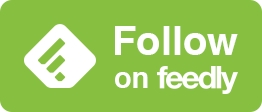 Follow @STAYINDIEBLOG