The folks over at
Bridge the Atlantic
recently invited Ariel onto their show to talk about effective crowdfunding for musicians, the weird and wonderful world of music publicity, and how social media has changed the game. Looking for ways to fund your next album? Thinking about hiring a music publicist? Watch this first! It's absolutely packed with useful information for independent musicians.
Highlights and Advice
Effective crowdfunding for musicians involves a lot more than just posting on social media. Most of your funding is going to come from people you already know, so in-person interaction is key.

When people don't contribute to your crowdfund, it's not always personal – people are busy and forget!

Figure out some special rewards for people who donate.

Identify your VIPs and create a spreadsheet of fans you think will contribute to your campaign.

Before investing in a music publicist, ask yourself if you really need to be working with one. Then remember that YOU are in the driver's seat when hiring a music publicist – it's a buyer's market. Make sure you talk to at least three publicists before hiring.

After your music PR campaign is over, think about how you can leverage your publicity. If you're doing your own music publicity, you have to really do your homework, and have clear target goals.

Ariel shares her thoughts on how music publicity has changed in the social media age. Social media and music PR are very much intertwined now.

"Just because you have the Twitter handle of the writer you want to cover you, it doesn't mean they're GOING to cover you" – Ariel Hyatt, 2015

Ariel talks about her cat, her upcoming book on crowdfunding for musicians, and how cool it was to work with one of her heroes (Chris Barron from The Spin Doctors)
Did this video help you? Have you got any further advice for independent musicians? Let us know in the comments!
Visit Website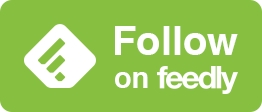 Follow @STAYINDIEBLOG