Continuing with our series of live instrument tutorials from Riverside Studios, this tutorial from Henne Müller is focused around recording kick drums. The technique is a bit different than traditional kick recording, and Henne shows off how to capture a few unique angles for use in your productions. Watch the full thing inside.
Recording Kick Drums
For this style of recording, use a Shure Beta 52 inside the kick ($189 on Amazon) or an ElectroVoice RE20 if you prefer a cleaner sound ($449 on Amazon)
Try different angles of recording the kick – if there's no hole in the kick, point it towards the bottom middle of the rear skin. Recording different angles means you have more options!
Use a subkick microphone – essentially a speaker turned around in front of the kick drum – to record the lower frequencies.
Also consider adding a room microphone, Henne uses a Thomann t.bone RB-500 ribbon microphone – about $100. Do a few different angles here as well to capture what the kick sounds like in the room.
Having these options recorded when going into the studio and making a track means you have a lot of options to build a unique kick. As Henne enumerates in the video, you won't like every angle you record kick drums from, so move the mic around and listen to it to find out what works best.
Hear Tracks From Searching For Abby
Visit Website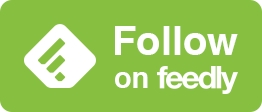 Follow @STAYINDIEBLOG