Source:
Songwriting Scene
by Sharon Goldman
Feeling in the songwriting dumps? Don't worry — these 11 posts should get you feeling better in no time.
What is it about songwriting that is painful yet totally feels awesome at the same time?
Getting ready for a warm-weather creative retreat will make you feel better, I promise.
Just laugh about it. It's all you can do.
There's more to discover. If you're feeling bummed out about your songwriting, maybe it's time to dig deep and stop worrying about what other people think.
Get inspired by these amazing artists. You'll want to run out and write a new song pronto.
Getting stuck happens to all of us. But don't worry — just keep coming back.
It's not for everyone, but consider taking a leap of faith into co-writing. My experience made me feel awesome.
Maybe you just need some inspiration for new ideas. Here's a bunch.
Let Mary Gauthier heal your songwriting blues. She will.
It's all relative. And all about perspective.
Sometimes the Wiggly Bridge — and the wobbly, wild world of songwriting — looks endless and overwhelming. But, in my humble opinion, it's always beautiful. And, well worth crossing over.
Visit Website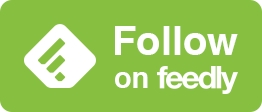 Follow @STAYINDIEBLOG