SOURCE / http://www.krisgilbert.com/songwriting-tools-object-writing/
Welcome to my first shot at a series of songwriting tools out there for you to use. We'll start the series off with a songwriting exercise named 'object writing'.
Object writing is very similar to brainstorming. Center your focus on a specific topic and write down anything that comes to your mind. The difference is that we are not building up a tree of ideas around our topic (brainstorming) but we are trying to dive deep into one subject and capture as many impressions as possible: What do you see, smell, and feel? Anything goes! Yet, there are some rules that you should follow:
Limit your object writing to 10 minutes.
Get your daily dose.
Even if you are in a writing spree, do stop when the 10 minutes are over! Get back to a new topic tomorrow. The idea is to enable yourself to quickly dive deep into subjects. As in any other thing you want to get good at you will only get better through repetition. It is much better to stick to the daily 10 minute routine instead of continuing your writing when you've got the flow but then again slacking of the next days. There should be no taking breaks on your daily routine just because you have purposely exceeded your 10 minutes the day before.
Try this for a week and you will see that it will become easier to display all the facets of the subject that lays before you. Also, writer's blocks will increasingly become scarce :)!
I personally prefer paper and pen but in case you are on the road you can of course use any kind of notepad on your smartphone (assuming you have one!). I used Microsoft OneNote for a while but ended up giving up on random topics I could write about.
Alternatively you can try using my little android app named Featherly (Android 5.0) and is free to use.
Just follow
this link
to get there or click on the image above. The UI is somewhat material design, you can start object writing sessions and the app will give you random subjects to write about. You can save your work, view it in an overall list and share your object writing sessions via Google+. The basics but it should suffice for our object writing needs!
Where did I get this from? I took part at a songwriting course via
coursera.org
which features a lot of free courses and optional exams for the corresponding certificates. One of the courses I took was a Berklee College songwriting course led by Pat Pattison (follow this
link
to get to his homepage). It's a wonderful course and I would recommend it to any one from newbie to songwriting pro. Pat Pattison book 'Writing better lyrics' is also a a great choice if you are looking to get some good advice on songwriting.
That's all for today folks!
Read, write, sing!
– Kris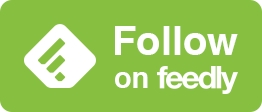 Follow @STAYINDIEBLOG