Lindell Audio, makers of 500 series hardware and audio plugins, have teamed up with Plugin Alliance. To celebrate this partnership, Lindell Audio have made a new plugin, the 254E, modeled after the Neve 2254 compressor limiter.
Here's what Lindell Audio say about the 254E:
The Lindell 254E plugin captures the magic of this legendary limiter. In addition, the plugin includes useful additional features like a wet/dry mix and selectable slow or fast attack times. The wet/dry mix is particularly useful in that the 254E can easily deliver dramatic and highly colored compression effects. By dialing back the wet/dry mix, a technique often referred to as "parallel compression", you can add the punch of more extreme compression while maintaining a natural sound.
254E Features
FET feedback compressor with classic 2254 sound
Mix control for parallel compression
3-step or continuous attack time
3-step or continuous release time
High Pass sidechain filter
3-step ratio: 4:1, 12:1 and 100:1
Transformer balanced output
Adjustable stereo link
Optional analog warmth and nonlinearities via a switch
20-LED gain reduction meter
254E Audio Examples
254E Formats & Pricing
Visit Website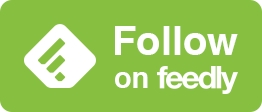 Follow @STAYINDIEBLOG