In the second half of the 20th century, the album overtook the single as the dominant music format — but now in the era of Spotify and YouTube the single has made a huge comeback.
Since many of the technological and logistical barriers to releasing new music have been removed, it makes sense that artists want to get their latest songs directly to fans as soon as they're mixed and mastered.
Most music careers are made, after all, on the strength of a single song (though hopefully there's a string of great tunes to follow).
What we haven't talked about much are all different kinds of singles you could be recording and releasing in order to build your music career. So here's a list…
10 kinds of singles
1. Your newest song
Some artists release singles on a regular schedule in hopes of building an album incrementally. Other artists have abandoned the idea of the album altogether and instead release new songs as soon as they're ready. Other artists record full albums, but distribute singles in advance to promote the upcoming release. Whatever camp you're in, this is perhaps the most obvious kind of single: releasing your newest song, or the song from your latest batch of tunes that has the biggest hit potential.
2. Live song
Got a great live recording of one of your songs? Put it out as a single. Your fans will be psyched AND the track will be help you highlight your live show to talent buyers and promoters. Plus, it's another way to extend the life and impact of one of your previously released studio recordings.
3. Cover song
Recording cover songs is one of the proven tricks for finding new fans. People search (on Google, YouTube, iTunes, etc.) for the old songs they love and suddenly there you are with your awesome new interpretation of that tune. If the listener likes your version, they'll probably check out your original music too.
4. Acoustic/alternate version
Diehard fans love to hear stripped down versions of their favorite songs, or versions where the instrumentation is different. If you've approached a song's arrangement or production from multiple angles, why not release the best of those different versions?
5. Remix
A remix is a very specific kind of the alternate song version mentioned above. If you don't have experience creating remixes, reach out to another artist you admire and ask if they'd like to collaborate. You send them your stems (or your whole session) and let them take your song to new places.
6. Holiday single
Whether you've written a new holiday original or you're covering an old Christmas classic, the month between Thanskgiving and Christmas is huge for music retail, and your existing fans are probably going to want to get their hands on your seasonal single.
7. Rarity or unreleased track
You know that track you never released? The one that's sitting around on your hard drive somewhere? No, not the stinker you left off your last album album because of poor quality, but the one that sounded like Charles Mingus backing Tom Waits — the one that didn't fit with the ten EDM songs you'd recorded? Yeah, that one. Put it out! If it's good, your audience will want to hear it, even if the song doesn't live on a larger album. The single is the perfect format for these kinds of standalone songs.
Do you have any songs that appeared on compilation albums that are now out-of-print? See if you can get the rights to release your song from that album as a single too.
8. Topical songs
That's topical, not tropical (though surely there are some trop-rock artists who've written topical songs). Got a song that's inspired by recent events? A political satire? A tune that references current trends, summer blockbusters, or popular artists? Get it out NOW while the song is still… topical.
9. Instrumental version
You have a few options in the instrumental department: re-record and reinterpret the song; replace the vocal with an instrumental part that carries the melody; or simply remove the vocal and let the track exist on its own (I suggest you make a no-vocal mix of all your songs anyway for licensing purposes).
10. Translation
If you can speak (and sing in) another language, why not record one of your best songs in both languages and expand your potential audience?
—-
When it comes to releasing your next single, CD Baby makes the process quick and easy.
For only $9.95 we'll distribute your song to all the important music services, such as Apple Music, iTunes, Spotify, Amazon, and more. Your fans can purchase CD-quality downloads on cdbaby.com (where you'll make more money per sale than through any other download retailer). Plus, we'll help monetize your song on YouTube and include it in our sync licensing catalog so you can earn royalties from its usage in film and TV.
Visit Website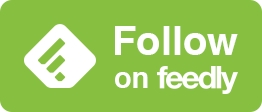 Follow @STAYINDIEBLOG