Sometimes after I've been to an evening of music, I try to predict what song is going to get stuck in my head.
So how do you write that song that is sure to stick? Well, there's no magic formula, at least I don't think so (correct me if you know the magic formula!).
But, there are some definite tips and tricks — a few I've come across:
Keep it simple.
Keep it repetitive.
Keep it familiar.
A familiar, recognizable song structure can stick-ify your song immediately. Common song structures like ABABCB or AABA, or a 12-bar blues, make it likely that your audience won't take long to catch on.
Does your song need to be sticky?
Hmm. That's a sticky question. I would say no…there are plenty of amazing songs that aren't sticky in that earworm kind of way. But they might stay with you for other reasons — a beautiful melody, an arresting theme, deep lyrics. Yet, I also think that the best songs are at least catchy in one way or another…a song that doesn't hook you in or provide something to latch onto an be problematic, in my opinion.
Visit Website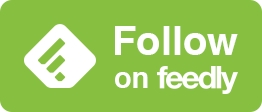 Follow @STAYINDIEBLOG