FREE VST PLUGINS
Are you looking for high quality VST plugins which you can download and use for free? You're certainly in the right place! On this page, you'll find the core part of BPB – a constantly updated directory of essential freeware VST instruments and effects for Windows and Mac (formerly known as BPB Freeware Studio). Welcome and enjoy your stay!
Alternatively, you can browse through all the freeware tools
(including freeware plugins, host applications, free audio editors, etc.)
which have been featured in our
News
section so far, by visiting the
Free Software Archive
on BPB. The archive features all the software tools which were featured on BPB, ever since the launch back in 2009!
Two years ago, we started a series of articles covering the best freeware plugin releases from each year. Here's the list of our yearly VST and AU plugin round-ups:
Scroll below to see our directory of the finest free music making software. This is easily the only list you'll ever need in order to find the best freeware instruments and effects for your DAW. Pick the desired category from the list below to reach the article. Please feel free to leave comments with your own suggestions if you think that any part of our plugin directory should be improved.
Free VST Plugin Directory
Part 1: Best Free VST Host Applications
A selection of free audio editors and applications which can host VST plugins. This section includes DAWs, sequencers, trackers, live hosts and mastering tools:
Part 2: Best Freeware VST Effects
A selection of freeware effects in VST/AU plugin formats:
Part 3: Best Freeware VST Instruments
A selection of freeware instruments in VSTi/AU plugin format:
Part 4: Best Freeware VST Utilities
Other useful free VST/AU plugins:

Free VST Developer Archive
An archive of freeware VST plugins which are not supported anymore. The plugins are hosted on BPB with permission of their developers.
If you're a software developer interested in hosting your VST plugins on Bedroom Producers Blog's server, feel free to get in touch!
What Is A VST Plugin?
In case you've never used VST plugins before, here's a brief introduction. The acronym VST stands forVirtual Studio Technology. It is a special kind of software interface which allows the user to load 3rd party audio effects and virtual instruments as plugins inside a VST compatible DAW program (Digital Audio Workstation). The technology was first introduced by Steinberg back in 1996 and has made a huge impact on the way we make music today.
So, a VST plugin is basically a virtual effect or a virtual instrument intended for use in a host program which supports Virtual Studio Technology. It allows us to expand our software studio with plugins, the same way we would use hardware effects and instruments in a real studio. There are literally thousands of VSTs out there available for free download and use, as well as several quite powerful freeware host applications which can be used to create music with virtual instruments and effects.
Building Your Plugin Collection
Your computer is the central part of your digital music studio. Assuming that you're happy with your hardware setup, the next task is to install a collection of software which will allow you to record and produce music in the best way possible. Choosing the right audio software and learning how to use it should be your highest priority!
Step 1: The DAW
The first step when building your software studio is to choose the right DAW for you. Whether you decide to use free software or a commercial program is up to you (and your budget), but I suggest you to try the demo versions of all VST hosts which you find interesting before making the final decision. The most important thing to keep in mind when choosing your DAW is the workflow. Do you find the application intuitive? Does the user interface seem logical to you? Does the application offer all of the functionality you'll need during your music production endeavors?
If you're looking for free software, take a look at the free DAWs article in the directory section above. You'll find a nice selection of freeware VST hosts, although the program which stands out among the crowd is Podium Free by Zynewave. It is the finest freeware host application in the world today, in my opinion. The only significant limitation of this DAW is that it doesn't support multi-core processing of data. Otherwise, it's a great program to use as the core of your virtual studio.
If we take both the price and functionality into account, the smartest choice is still
Reaper
by
Cockos
. A bit hard to understand at first, but an incredible program overall. Make sure that you've read the manual and took the time to set up the user interface according to your needs before getting into serious music production with
Reaper
. You'll be far more productive once you get to fully understand this great VST host!
Step 2: Choosing the right VST plugins
Once you've picked your DAW, you're all set to start building your collection of VST plugins. Be careful, though! The biggest mistake people make when discovering VST technology and the world of freeware plugins is downloading hundreds of freeware plugins and installing them on their computer without any real testing. This is extremely bad for your workflow and productivity! Imagine all the clutter and chaos in a real world studio with hundreds of hardware instruments and effects which no one ever uses. You don't need such a mess in your virtual studio!
Instead, be patient when choosing your virtual instruments and effects. This page is a great place to start, as I've tried to list only the best freeware VST plugins in each category.
What you really need is a streamlined collection of audio software which will cover all of your music production needs. Take the time to examine the plugins on offer and pick only the ones you really need. Limit yourself to no more than three virtual compressors, equalizers, synthesizers, etc. Install only the tools which best suit your workflow and learn how to use them. Read the manuals, watch the video tutorials and spend some time experimenting with your software tools.
Also, keep your plugins up to date. Developers often release updated versions of their freeware plugins, which include important bug fixes and additional features. Keep an eye on the News section on BPB to stay informed about the latest updates of popular freeware tools. Consider signing up to our email newsletter (check out the signup form in the right sidebar) to receive the latest freeware news straight to your Inbox.
If you're looking for even more freeware plugins for your DAW, check out the
huge database
over at KVR Audio.
Support BPB!
I hope that our directory of freeware VSTs will help you find the best freeware tools for your software studio. Feel free to take part in this project by leaving your own suggestions and other feedback in the comments section below, or on any of the linked pages.
PLEASE SHARE this article on your favorite social networks and audio forums, or post a link on your website!
Thanks for reading BPB!
Written by Tomislav Zlatic
Last updated on March 31st, 2015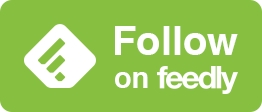 Follow @STAYINDIEBLOG