Source :
DIY Musician Blog
by Chris Robley
How to make more money from your songs on Apple Music with CD Baby Pro
When a listener in the US streams one of your original songs on Apple Music, it's worth 33% more in publishing royalties than a stream on a competing service.
Why? Well, most streaming services pay 10.5% of their total revenues to U.S. publishing rights holders.
Apple Music is paying more, 13.5% to be exact. So a play on Apple Music will earn you 33% more in publishing royalties.
What's the benefit of CD Baby Pro?
If you sign up directly with Apple, you can only collect mechanical royalties on streams in the United States. With
CD Baby Pro
, we will collect your royalties for ALL your streams on Apple Music, and many other streaming services, worldwide. Plus, we'll register your songs with royalty collection societies in over 40 territories around the globe, so you'll be set up to collect everything you're owed.

Visit Website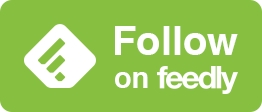 Follow @STAYINDIEBLOG