Synthetik is the new "Semi-Synth" VST and AU
plugin
from Tru-Urban delivering fresh new inspiring sounds and FX for Hip-Hop and R&B productions.
The Synthetik VST/AU
Plugin
is called a "semi-synth" because it does not posses all of the traditional functions of a full synthesizer. Instead, you get really good high quality sounds out of the box that can be fine-tuned and tweaked further using the LFO settings, Reverb and ADSR. Synthetik has glide control and the full range of play modes such as Mono, Poly and Legato.
Many producers will be surprised by what they find in this
free
VST
plugin
.
Synthetik is compatible with all music software supporting VST or AU format on both Windows and Mac.
Synthetik is now available for download absolutely
free
at
http://synthetik.tru-urban.com
Enjoy.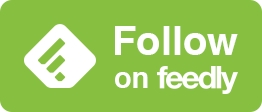 Follow @STAYINDIEBLOG