Durham, North Carolina's
Jon Shain
is a veteran singer-songwriter, fingerstyle Blues picker and an internationally touring artist. A recent finalist at the International Blues Challenge, Shain keeps the Piedmont Blues alive while incorporating its traditional elements into his own modern approach — mixing in bluegrass, swing and ragtime flavors as well.
Plus, I take lessons from Jon! We Skype most weeks and I try to practice a bit in between.
He'll be headed to my hometown of Metuchen, NJ on Saturday, September 18 to
lead a two-hour acoustic blues guitar workshop
. I recently asked him some burning questions about blues songwriting — here's what he had to say for this week's Q&A!
Q: What is a blues song? How do you define that in a universe where we all probably have an image of our head of what that means?
Jon: A blues song can be defined by some people by a certain chord progression or melodic tonality, but to really be a "blues", it should lyrically connect with some true feelings and be expressed in a way that people can feel it as being "real." Blues is the human response to when life throws everything it has at you.
Q: What are a couple of the most common blues songwriting forms? What does that mean for songwriters in terms of chord choices and lyrical choices (like rhyming schemes)?
Jon: There are actually quite a lot of variations on the traditional song forms – people are always trying to create a new take on the old folk styles. But the classic 12-bar form still probably reigns as the easiest song form to be quickly shared with a group of people. I particularly like a lot of the eight bar forms – that don't have as much repetition in the lyrics. Then there are sixteen bar forms that bear more resemblance to ragtime and swing progressions. In my workshops I often take a traditional form and show how it can be modified through chord substitutions, modulations, and judicious use of diminished chords to take a blues into the realm of jazz.
Q: Can you name a couple of your favorite blues songs that you think every songwriter could learn from, and why?
Jon: It's hard to choose just a few favorites, but I do love the classic blues voices and rhythms of Howlin' Wolf and Muddy Waters, who were two of my first introductions into that world. I love Howlin' Wolf's "The Cause of it All" with it's neo-Latin rhythm and minor key tonality. Muddy's classic "Hootchie Cootchie Man" is a great demonstration of how to create a "chorus" for a 12 bar blues instead of just distinct verse after distinct verse.
Q: What are some elements of music theory that a songwriter should learn if they would like to write a blues song or two to add to their repertoire?
Jon: Well, certainly, music theory is not a pre-requisite to playing or learning the blues (as it wasn't for many of the originators of the style)… but understanding concepts like the I, IV, and V chords of a key, all your dom. 7 chords, how to find a pentatonic scale — those will give you most of what you need to create the tonality.
Q: What are a couple of essential guitar playing must-haves or should-haves that songwriters should learn if they want to play the blues?
Jon: If you are a solo guitar player, you should learn to finger pick and be able to isolate the thumb for either a straight quarter-note rhythm, or an alternating rhythm on two strings. You also want to be able to play a variety of different chord voicings and be able to "answer" your vocals with guitar phrases so that the instrument speaks and expresses in an improvised way through the whole tune.
Q: What is your best advice for songwriters looking to write a blues song?
Jon: I'd say listen to the classics first — Muddy Waters and Howlin' Wolf, John Lee Hooker, Robert Johnson, Son House, etc. and then listen to more modern lyricists who use blues structures — like Bob Dylan, Townes Van Zant, Chris Smither, etc and see what they are doing to update the form. And please don't write about suburban first-world problems like the "Smart-phone blues" or the "uppity barrista blues" (unless you can make them laugh-out-loud funny and over-the top ironic) — because those kinds of tunes just seem to diminish the power of the music and make light of what was once a real music born from people's tough times. No one gets out of this world without experiencing actual hardships — heartbreak, loss, death, etc, so try to connect with the real stuff inside of you. The blues has never gone away for long because life doesn't stop throwing it's curveballs at any of us for long.
Visit Website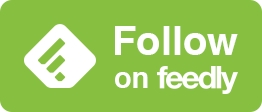 Follow @STAYINDIEBLOG