Logic Pro X comes packed with a powerful set of audio manipulation tools known as Flex. While Logic and just about every other DAW have always had ways to speed up/slow down audio, independent of the file's pitch or not, Flex parameters give as much more in depth control over our audio than the legacy Time Pitch Machine.
Flex Time:
With Flex time we can ask Logic to analyze an audio file allowing us to speed it up or down based on our session's BPM, and without changing its pitch (for the most part). As per usual, we can only stray so far from the file's original BPM before we start getting into some nasty sounding artifacts, but the particular analysis mode selected can be helpful. While in most cases Logic will automatically make an intelligent decision based on the audio, it's always a good idea to have a basic understanding of the options in case it doesn't.
There are 4 basic time options: Monophonic, Polyphonic, Slicing and Rhythmic, along with two FX based options known as Speed and Tempophone. Mono is for basic single voiced instruments like say a guitar or a vocal; Poly is for multi-voiced audio like a full song or multi-track sample; and Slicing and Rhythm are generally better for drum parts or rhythmic audio. Things get pretty crazy with the Pitch and Tempophone options as each slice or analyzed section of your file will change in pitch and tempo, respectively. This is based on a number of factors including the source material, your quantization settings for the file, session BPM and more.

Here's how to set it up:
Note: It is always recommended to first know the pitch, key and BPM of the file you are about to Flex, but it is not completely necessary.
Note: Whatever BPM your Logic session is set to is the base tempo with which Logic will assume the file originated at, so it is recommended to have your session's BPM set at that tempo before analyzing a track. Otherwise you may get into some annoying issues. Let us know in the comments below of you need a hand with anything.
We also have some additional manual controls provided allowing us to to create custom segments on the track, variable speed audio files, and to alter the pre-made segments Logic has assigned. These are likely more useful to power users, but nonetheless very helpful.
Flex Pitch:
Pitch features were added to Flex mode with Logic Pro X, offering a deep and applicable pitch tool to the package for free. A term that gets thrown around much too liberally, this isn't you're basic "auto-tune", but rather a tool that provides everything from micro pitch correction to formant and vibrato manipulation.
Admittedly, some of the full featured and expensive third party options will offer a wider range of options, dealing with polyphonic material much better in some cases and generally coming with more bells and whistles. However, Flex Time can do everything from micro pitch corrections on that otherwise perfect vocal take, to programmed multi-layered harmonies, those high-pitched choppy "auto-tune" sounding Skrillex vocals and even drastic alien/robotic sounds.
Here's how to set it up:
Note: You can't Flex both your time and pitch skills at the same time. One or the other folks.
Along the side of the Flex Pitch window in the audio editor we also have a Pitch Correction tool which will snap the segments to the nearest note; your basic Time Quantize; Gain; and the Scale Quantize feature which allows us to snap the entire performance into a certain musical scale. These side bar controls effect whatever notes we have selected in the audio editor window.
Flex Pitch Tips: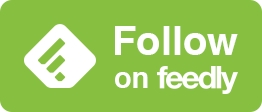 Follow @STAYINDIEBLOG