Plugging a keyboard or drum pads into your Web browser is now a thing.
The examples are certainly promising, but you may want to temper expectations. Users of browser-based solutions built on Flash will find some of this old news. Audiotool, for one, has already had a really sophisticated (semi-modular, even) production tool running for some years. (It's relevant here that Audiotool is coming to the HTML5/MIDI support, but it isn't here yet.) And while open standards are supposed to mean more compatibility, in practice, they are presently meaning far less. Even though Safari and Chrome are pretty close to one another in rendering pages, I couldn't get any of these examples working properly in any browser other than Chrome. And while I could get pretty low-latency functionality, none of this is anywhere near as solid in terms of sound performance as any standalone music software.
So, that leaves two challenges. One, the implementation is going to have to improve if non-developers are going to start to use this. And two, if this stuff is going to see the light of day beyond music hackathons, it'll need some applications. That said, I could imagine educational applications, demos of apps, collaborative possibilities, and more – and those expand if the tech improves. And, of course, this also gets really interesting on inexpensive Chromebooks – which it seems are selling in some numbers these days.
But that's the future. Here are some of the things you can do right now:
But that's just the appetizer. The team behind Audiotool are working on porting it to HTML5. That should be an excellent test of just how mature this technology is. Audiotool is great and – Flash or not – it's worth having a play with if you are the kind of person who gets some inspiration from new software toys. (And if you're reading this far, I suspect you are.)
Users should like it: if you're not fond of running it in your browser, you can also run it as a VST plug-in for Mac or Windows or standalone or as an LV2 plug-in on Linux.
Developers will like it, too: apart from some surprisingly authentic open source recreations, it's all coded in the Faust programming language, a functional language for DSP.
And by "code," you hardly have to be a hard-core coder. The coding is radically simplified here, spitting out JavaScript from basic commands – fun for even the most entry-level hacker to play around with.
Vult by Leonardo Laguna Ruiz was built at MIDIHACK, the hackathon I was part of here in Berlin this month.
The nerdy stuff behind the scenes demonstrates some potential for other projects. Apart from the new MIDI mode, the server mode offers up other possibilities. (socket.io, Node.js, live server, NeDB database holding patterns, if you're curious.)
What does that mean in practice? Developer Filip Hnízdo writes in comments:
"One of the features I'm most proud of is the live websocket server so any pattern that gets pushed to it is played live to a page where anyone can hear what anyone else has created in realtime. Especially fun with MIDI routed into soft

synth

s or hardware. If enough people pushed patterns in you could just leave it on in your bedroom and constantly hear new music as it arrives. The patterns are all encoded as URLS too so easy to share."
Got more for us? Let us know in comments.
And if you have any tips on audio performance or how this is developing (since I complained about that), or likely applications (since I mused about that), we'd love to hear that, too.
Visit Website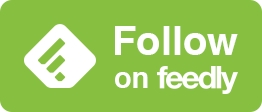 Follow @STAYINDIEBLOG