We scour our mailbox for the most deserving recipient of the Attack readership's collective advice in the first experiment in crowdsourced answers to all kinds of production and creative problems. No query is too small, no question too personal…
This month's question comes from a reader looking to step up her
beat
programming. Join the discussion in the comments below.
Hi!
I've been making deep house and kind of melodic techno for just over five years now. I've dedicated a lot of time to my music. Especially my

beat

s. I've read hundreds of

tutorial

s and watched a tonne of YouTube clips. No matter how hard I try, my drums are still, let's just be honest... shit!
I found Attack through a link to the

Beat

s Dissected

tutorial

s on Reddit but even when I follow them I still end up with drums that I'd be embarrassed to be heard in clubs. I'm happy with the rest of my tracks. I just hate my drums. I always spend hours working on them then end up giving up and just using a loop from a sample pack instead. I'd love to hear some advice on how to make really good drum patterns and how to make them sound good enough to be released. Sorry if that's too big a question!
Thanks!
Sarah C
Submit your questions through the
contact page
.
Visit Website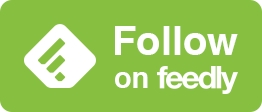 Follow @STAYINDIEBLOG