Above: "Mystik Dubstep" pattern from
Beat
s Dissected
Behind each specific microgenre of electronic dance music is a core style of drum
beat
. Whether it's the four-to-the-floor thud of a 909-style kick drum in hard techno, or the ghostly hi-hats and tambourines that fill out a dubstep classic, each style favors its own rhythmic nuances.
In a
tutorial
series, "
Beat
s Dissected", the sharp minds at Attack Magazine have looked at a series of characteristic drum patterns, with step-by-step instructions on how to construct them in Live. With microgenres as specific as "Up
beat
Chillwave", "Found Sound 2-Step", and "Maniac Ghetto House", chances are there's a new
beat
(and associated microgenre) for you to learn.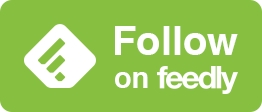 Follow @STAYINDIEBLOG