[
This article, which originally appeared on the LANDR Blog, was written by Rory Seydel, amusician and Brand and Community Manager at LANDR.
]
George Martin
"I've always regarded technology as a tool. When I first started using automation and computers, I insisted that they should still be tools, and that the synthesizer should be an instrument. I've always liked the combination of synthesized sound with natural sound. That happens to be my taste. A purely synthetic sound tends to be a little bit too sterile for me.
I just think a budding record producer should keep an open mind always, examine every kind of music, and appraise the good in everything, rather than channel himself too much in one direction."
Steve Albini
"Know what you're trying to do before you do it. Turning knobs at random isn't enlightening any more than throwing paint at a wall blindfolded will let you paint a nice picture."
Skrillex
"I think the biggest piece of advice I can give anybody about audio is don't pretend to be a snob. Know what you know, and be ready to admit that there are things you don't know. It's okay to know that something sounds good, but don't convince yourself that things are good when they're not."
Geoff Barrow
"I really wish autotune would die. It's not even funny anymore"
"you don't need to overindulge musically to create emotion."
"When you're really young, you don't really notice music in the same way and then there's this realisation – "That's a song." I was scared by it, but I felt intrigued by it too."
—
Who are your favorite producers, and what do you love about their approach to music-making? Let us know in the comments below.
Visit Website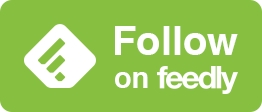 Follow @STAYINDIEBLOG