One of my favorite techniques for making huge synths is to stack up multiple synths together. The Prophet '08 analog synth allows you to stack two presets together, and the result is a huge sound. But I wanted bigger! So I sampled patches from my Prophet and built Ableton Live instruments. From there, I layered those stacked instruments together. The results are awesome! 4 layers of analog synthesis come together to make one big sound. When I was finished, I had the
Big Layered Synths Ableton Live Pack
, with 25 instrument racks of all different types of huge sounds.
Today I bring you a free sample of what those instruments sound like. I just built a new instrument, not included in the Pack, that I'd like to share with you. You can download if for free below. I hope you enjoy it and use it to make some big music!
Free Download: Big Layered Synths Sample Instrument!
Like This Free Instrument? You'll Love the Full Ableton Live Pack
You can buy the full Big Layered Synths Ableton Live Pack below and get 25 instruments like the one I'm giving away for free. But if you act within the next week, you can get the Big Layered Synths Pack by subscribing to the
AfroDJMac Music Production Club
. The Club is $6 a month, and each month you will get a brand new premium Ableton Live Pack. You'll also get a free download of my
Live Pack Archive
(100 Ableton Live Packs), which is ordinarily $10. It's a big savings and it will guarantee you have tons of new sounds to inspire you each month. You can cancel your membership at anytime, so there is no risk!
Big Layered Synths Ableton Live Pack
14.99
Add To Cart
25 Huge layered synths, all created from the Prophet '08 analog synthesizer. If you need huge sounds, this Pack is for you!
Visit Website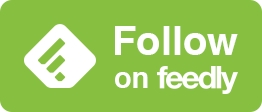 Follow @STAYINDIEBLOG