1. The promoter
2. Talent buyer
3. The sound guy/gal (who might also be the lighting guy/gal)
The sound technician is the person who will be controlling the mixing board at the venue, monitoring the speakers, and making sure the room sounds as good as it can. Sound techs will conduct your soundcheck and possibly even work the lights if the venue is low-key, so out of anyone on this list, they're the ones you'll have the most interaction with.
During a set, it's okay to look to the booth and request slight changes like, "More vocals in the monitor" or, "Can we bring the bass down a bit?" but stay away from making your own changes, like turning your amp up louder, since that will just ruin the mix and tick off the person trying to make you sound good.
4. Booking agent
A booking agent is responsible for booking shows on behalf of you, the artist. Once your shows are booked, the agent will communicate with the promoter to effectively spread the word, but his or her basic job is to get you the gigs. He or she isn't necessarily responsible for getting people to show up.
5. Blogger
Okay, so I should be saying journalist here. But I purposefully want to introduce you to my friend, the music blogger, a specific breed of journalist, instead. Journalists get paid to write articles, and most of the time, they aren't the ones picking the shows they see. Bloggers are different. They write reviews because they love music more than anything, and many of them just want to help bands in any way that they can. They take photos, review albums, see live shows, and write about new tracks. Get to know a writer or two personally, and that connection might last a very, very long time.
My advice is that when your band gets really big one day, don't forget about the folks who took a chance on you early in your career. Keep sending them albums in the mail, check in with them over email, and invite them to shows. If music isn't about bringing people together, then what is it for?
Bonus person: Dave
This is Dave. He'll be at all your shows. Toss him a drink ticket and a plus one every now and then. He'll love it.
Visit Website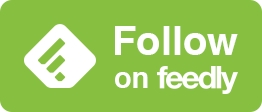 Follow @STAYINDIEBLOG