Thanks to Russ at Studio One Expert for this tip: MiGiC by Bituosity (free, currently still in Beta) is an Audio Unit plugin that allows you to easily convert guitar to MIDI without any external hardware.
MiGiC Features
Convert guitar to MIDI without any external hardware
Zero latency
Simple GUI
MiGiC recognises legato and pitch bends
Free while in Beta.
Upcoming features (in Beta 5) will include a Midi FX panel. In this panel you will be able to choose a custom MIDI port that the data will be delivered to, transposing the notes, changing range of the pitch bend, and adding chords.
Setting Up MiGic in Logic Pro X
Bituosity's Philip Karlsson has created a few straightforward tutorials on how to set up MiGic in Logic Pro X and Ableton Live:
Note that MiGiC is currently still Beta software. According to the Bituosity website, the purpose of this release is to help Bituosity find bugs and add new features before the final release. By downloading this free beta you are agreeing to inform Bituosity of bugs and suggest new features to the software. Please use philipkarlsson@me.com to do this. By doing so, you will be automatically given a serial key to the full release of the software and all future updates upon final release.
Subscribe to Logic Pro Expert's newsletter, a clean overview of all the blog posts every two weeks, combined together, straight to your inbox:
Visit Website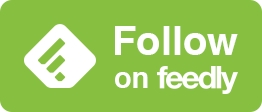 Follow @STAYINDIEBLOG