Amy & The Engine. (Image via youtube.com)
Who doesn't love the combination of a good twangy guitar and a tambourine rattling with attitude? The punchy folk-pop melody and the smiles shared by bandmates belie the message behind "Stronger," a scathing commentary on marriage in the 21st century performed by
Amy & The Engine
, a fusion of synth-pop and folk-rock fronted by Amy Allen. The band came to the Sonicbids headquarters in Boston for our
office gig
series and rewarded us with an infinitely catchy tune accompanied with beautiful, haunting vocals.
While many of Allen's songs focus on both the ups and downs of relationships, she describes "Stronger" as the product of her and her friend's thoughts on marriage based on the different family dynamics they come from, allowing the sentiment to flow freely while fine-tuning lyrics as they went. "It was really eye opening to write this song and explore both of our outlooks on marriage and relationships," she says. "Per usual for me, we started with chords and melody and then wrote the lyrics as we went along."
So how does Allen manage to keep cranking out the tunes and beat the silent killer that is writer's block? "For me, the best way to hit the reset button and break out of writer's block is to go to the gym or run outside, and put on a playlist of new songs I've never heard before," she says. "I think one of the best gifts musicians have received from modern technology is the ability to tune into curated music platforms and discover new artists that are associated with songs and acts we already love. There's something about the combination of new music and working out that completely resets my mind and allows me to revisit my songs with a clean slate. Definitely worth a try!"
Amy & The Engine's most recent single, "Love Me," dropped just last month, and the band plans on releasing a six-track EP in mid-2015.
Watch Amy & The Engine perform "Stronger" at the Sonicbids office:
Visit Website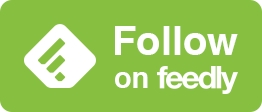 Follow @STAYINDIEBLOG