1. Start a remix
2. Write off of a chord progression
3. Create a storyline
4. Build a world in your head
5. Tap into your own experiences
6. Tap into your feelings
7. Listen to music that inspires you
I'm sure you have those few tracks that remind you why you got into making music in the first place. Go back to your roots and listen to the music that inspired you to start doing what you're doing. This will, if nothing else, help you get your head back into the right creative space.
8. Listen to a different type of music
Need some new songwriting ideas? Listen to a different type of music — go out of your way to find a few songs that you never thought you would listen to and sit through them. Listen for ideas and techniques that you can take and fuse into the genre that you're trying to create.
9. Play with samples
10. Make some sounds
11. Come up with a "feel"
12. Take a walk outside
Sometimes it's okay to be stuck. Maybe you're worried about something else, or maybe the ideas just aren't in full flow on that particular day. Take a walk outside, take a break from songwriting, and come back to it when you feel more prepared to work productively.
13. Write down a list of things that matter to you
Songwriting is supposed to stem from the heart (or at least from some sort of emotion). Write down a list of things that matter to you. This may inspire you to write a song about one of these topics, or it might bring up feelings that you can then capture and put down on the page. The main goal with all of these techniques is to isolate some sort of human connection and then develop it into a full-fledged song.
14. Be inspired by visuals
15. Go record your own samples
16. Don't force your work
17. Put yourself in a different environment
18. Write from a unique perspective
19. Write off of a melody
20. Open old projects
Every producer who's been in the game for a while has got some old projects stocked up that they never released or have sitting unfinished. Even if you just use them for MIDI or general inspiration, open those old projects back up and see if you can't find anything with potential. A lot of times you'll quit something only to realize later that it wasn't as bad as you thought it was. This is just another one of the many songwriting tips that help you find inspiration and get past that pesky case of writer's block.
21. Write using a universally relatable principle
22. Use the opposite "tool"
23. Return to your original inspirations
24. Start your writing in the middle
Can't come up with any sort of verse? Who cares, start with the chorus! Can't get the drums to sound right in your intro? Skip it, do the drop first. If you can't get your ideas kickstarted, start writing the song in a nonlinear fashion. Start with the end if you want to – there will be plenty of time later to fasten everything together and structure the sections.
25. Borrow song structures
26. Keep it simple
27. Go through the common components
28. Chop up an acapella
29. Listen as a listener
30. Keep your goals in mind
Keep in mind the original goals that you had set for yourself with a song. Who's the audience? Is there a certain type of emotion that you're trying to evoke? A certain style that you were trying to make? It's great to give yourself creative freedom, but make sure not to get off track if you're aiming for something specific.
Conclusion and Next Steps
Now that you've discovered some new techniques to cure writer's block and get your ideas down onto the page …
… it's time to get serious about turning those ideas into songs that you can market to labels and promoters.
The key intermediary step?
Production.
Which of these songwriting tips do you like best? What are some techniques that you use to cure writer's block? Let us know in the comments.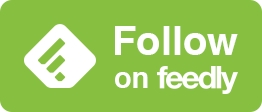 Follow @STAYINDIEBLOG