Your album is mixed and mastered, finally! You've got cover art and maybe even replication lined up. Now what?
Register your .com domain
Trademark your band name
Create profiles on the major social networks
Register with a performing rights organization
They collect royalties for plays on digital services like satellite radio and Pandora.
License any cover songs
Choose an aggregator for digital distribution
Launch your website
Start a mailing list
Schedule a photo shoot
Write your bio
Or better yet, hire a professional to do it. I keep four versions handy: long, short, first-person, and third-person varieties.
Get on Wikipedia if you can
Set up direct-to-fan sales
Make your assets downloadable
For my last EP, I created a Dropbox folder that included all the tracks in .WAV and .MP3 format, plus instrumentals, album artwork, hi-res press photos, and remix kits for every track. Sharing with producers, publishers, and bloggers was as easy as emailing a link.
Figure out which songs to promote
Submit your release to Pandora
Get your music heard by key influencers
Visit Website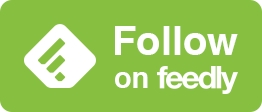 Follow @STAYINDIEBLOG