New Premium Drum Samples at RealDrumSamples – Just $1.99
RealDrumSamples have just released a new pack of Premium drum samples for beatmakers – called Ancient Astronaut Drums.
Ancient Astronaut Drums
The sample pack is available for just $1.99 for a limited time only (normal price is $25). You'll get:
10 808 kicks
15 'astronomical' kicks
15 snares
15 claps
15 hi-hats
50 exotic percussion sounds
All .WAV drum samples have already been processed with EQ, filtering and compression. The samples are well categorised and organised, and 100% royalty-free.
Have a taste:
Get them here:
Realdrumsamples Premium Package owners already include top producers such as Needlz (Bruno Mars, 50 Cent, The Game), Ken Lewis (Kanye West, Jay-Z, Alicia Keys), Jean-Marie Horvat (Timbaland, Trey Songz, Justin Timberlake), Souldiggaz (Beyonce, Lady Gaga, Jennifer Hudson), Young Fyre (Rick Ross, Lil' Wayne, T-Pain), Steve Baughman (Michael Jackson, 50 Cent, Eminem), Los Da Mystro (Rihanna, Mariah Carey, R. Kelly), Dave Aron (U2, Dr. Dre, The Notorious B.I.G.), Tha Bizness (Kendrick Lamar, Chris Brown, 50 Cent), Claudio Cueni (Dr. Dre, 2Pac, Nas), Ambience (Chris Brown, Akon, Boyz II Men), and Neal Pogue (Outkast, Pink, Nicki Minaj).
Visit Website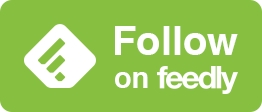 Follow @STAYINDIEBLOG