How to claim your Apple Music artist profile through Apple Connect
Take control of your artist branding on Apple Music
If you're including streaming services in your distribution through CD Baby, your music will already be at Apple Music.
One of the most exciting features of Apple Music is the artist profile (part of the Apple Connect program), which gives you the ability to customize your artist branding by adding photos, bio, videos, songs, and other promotional content.
When you use CD Baby for distribution, you will get access to this feature on Apple Music, and you'll be able to customize your artist profiles through Apple Connect. So be on the lookout for an email from us very soon with more details on accessing and customizing your artist page.
Are you excited about Apple Music? What will be the impact of this service on the music industry? Let us know in the comments below.
Visit Website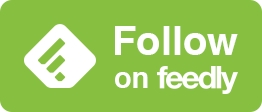 Follow @STAYINDIEBLOG