If you haven't noticed we're having a bit of a Novation-heavy month here at MusicTech, so here's a special tutorial on using their rather excellent Launch Control, written by our Ableton Live expert Martin Delaney…
Novation's Launchpad has become the go-to clip launching device for Ableton Live users – it's amazing how often you see it, on stage, in the club, or in the studio. It's simple, mobile and practical. From the original Launchpad to the Launchpad S and Launchpad Mini, it's… well… ubiquitous, is probably the best word.
But there are times when you might want a different type of controller. The Launchpad has it covered for Live clip and scene launching, and for a certain level of simplistic mixer-type control, but sometimes you still need faders and knobs to take care of business. This is where the Launch Control comes in.
Our expanded walkthrough should fill you in on what to expect from the Launch Control, and how to get it going with Live. If you don't have Live already, that's cool because the Launch Control includes a free copy of Ableton Live Lite, so you're ready to go straight out of the box; it's a really nice little bundle.
When you're deploying the factory and user templates, remember that you can switch between them at any time during a performance or recording; you can flip from launching clips in Live to sending MIDI to other devices and hardware without missing a beat.
A bonus feature is that the Launch Control is iPad-compatible. As usual, you'll need an iPad Camera Connection Kit to attach it, but then you're good – it gets its power from the iPad. You can use it with Novation's iOS apps, or any other app that'll receive MIDI messages.
If you've visited the Novation website, or you've been paying attention generally, you'll be aware that the Launch Control is part of a wider range of launch-type products. It began with the Launchpad, which continues to thrive as the Launchpad S, and as the dinky little Launchpad Mini – and of course there's the Launchpad Pro, which has been announced and you never know, may be released by the time you read this.
There are also the excellent Launchkey keyboards, in 25, 49, and 61 key varieties, as well as a Launchkey Mini version for the dedicated mobile diehard. I guess what they have in common is pads – they all have a certain number – but also a clean, focused, design ethic, which makes them very straightforward to set up and use.
If using the Launch Control doesn't satisfy your control itch, you might be a candidate for upscaling to the Launch Control XL, which includes more buttons (adding track solo and record arming, among other things), extra rows of knobs and pads, and importantly, eight faders.
On the customisation front, each knob is backlit; the default arrangement is red for the top row, yellow for the centre row, and green for the bottom, but through the Launch Control XL Editor software, you can change these colour assignments, using red, yellow, green, or orange. What's also cool about the XL is that Novation has added the extra while keeping it to the same size as the Launchpad itself.
Whatever you use it for – whether you're using it to control your DAW, plug-ins, iPad, hardware – the Launch Control is a very versatile and capable little thing. No installers necessary, no mains power needed, and it doesn't take up much room in your bag or case.
You can't do it all with touchscreens, and you can't do it all with pads. Sometimes those two rows of knobs, and some faders – a MIDI mixer, basically – are just what you need…
Focus On Joined Up Thinking
Novation's Launchpad and Launch Control hardware controllers function perfectly well individually, but combining them makes a lot of sense for Live users. Perhaps it's not a coincidence that the Launch Control and Launchpad are the same width, hmm? Locate them on your desk for a well-appointed setup that doesn't take up much room, and packs easily for gigs.
The layout works well if you position the Launch Control directly below the Launchpad – the USB port is on the side, out of the way. If you need more ports, Novation's Audiohub 2×4 has enough to connect up to three devices simultaneously.
1: Connect the Launch Control to your computer using the supplied USB cable. It's one of Novation's neat right-angled ones – but don't fret if you lose it, any USB cable will do. No mains power required.

2: If you're running short of USB ports, you can connect via a hub. I can tell you for sure the Launch Control works with Novation's own Audiohub 2x4 – but then you'd expect it to.

3: The Launch Control is plug and play – you don't have to install any drivers on Mac or PC, but it will be useful to download the free Launch Control Editor software – more on that later.

4: Now launch Live, and open the Preferences MIDI Sync tab. Choose Launch Control from Control Surfaces at the top, and from the Input and Output lists next to that. Close Preferences.

5: To get you off to a quick start, we've provided an Ableton Live set to use for this tutorial. (download above), and it's called 'Launch Control' (self-explanatory title alert) – open it now.

6: Before starting, let's check the Launch Control has the correct factory template loaded. Hold down the top right Factory button and press the bottom left pad. There are other templates – we'll discuss them shortly.

7: We're in Live's Session View for this one. For now, use your mouse to start some clips playing. This is a mix that needs work, and we can use the Launch control to tweak it.

8: The volumes and pans are all over the place. No need to assign any controls manually. Use the top row of knobs to adjust pans, and the lower for volume. The pads toggle tracks on/off.
Launching Launch Control Part Two
9: We have two return tracks in our set. 'A' contains Ping Pong Delay, and 'B' hosts a Reverb. To access the sends, press the 'down' pad to control Sends A and B with the knobs.

10: Live Intro has only two sends available, but the full version of Live has 12. You can access all of your sends by simply using those up and down buttons.

11: Don't worry about losing track of where you are. As you use the Launch Control's knobs and buttons, the Status Bar at the bottom of the screen lights yellow, giving you a helpful read-out.

12: Factory template 2 provides clip launching. Press the Factory button with the second pad to get a micro Launchpad. The down/up arrows provide scene navigation, the left/right gives you track selection, and the pads launch clips.

13: In true Launchpad style, the pad LEDs light with one of three colours. Yellow means there's a clip available on that pad, green means the clip is playing, and red means you're recording into it.

14: Moving on to template three, the first two sets of four knobs from each row, correspond to the first eight controls in your rack or device. The other knobs remain freely assignable.

15: The down/up arrows select devices within the track, and the left/right buttons select tracks. In this mode, the pads select further banks of eight controllers, going deeper into the selected device.

16: The Launch Control doesn't create a pop-up red box in Live to show you where you are, but again, the Status Bar – plus the usual highlighting of active tracks, scenes, and devices – is enough.
Launching Launch Control Part Three
17: There's no limit on how many tracks, scenes or devices in Live the Launch Control can access. Once you've used it for a while you'll be skipping around the screen like a skippy ninja.

18: There are eight factory templates ready to use – the others aren't intended for Live specifically. They contain various combinations of MIDI control messages and notes, and you can view these in the editor software.

19: Those templates are worthy enough, but there's also that User button. That gives us access to eight user templates, which we can edit as we desire using the Launch Control Editor software mentioned previously.

20: The Editor software is a free download for Mac or PC, and is a breeze to use. This lets you configure MIDI notes, CC messages and channels for each control on the Launch Control.

21: Thanks to the Editor, the Launch Control can take command of your DAW, software instruments, Max for Live devices, and even hardware synthesisers and drum machines… anything that'll take MIDI through your computer.

22: For controlling plug-in instruments and effects inside Live you might need to use the Device Configure mode, where you can assign controls inside Live to specific controls within the plug-in.

23: To control external hardware, you'll need to create an empty MIDI track and load the External Instrument Device. Choose the MIDI input and output corresponding to the LC and the hardware.

24: Your messages go straight through Live and out to the hardware. You can also configure that device to receive audio back in from the hardware, if relevant. I'm using it with Elektron's Octatrack here.
Visit Website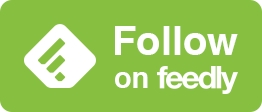 Follow @STAYINDIEBLOG