The word FREE can often conjure up the idea of something being worthless; for many years the VST world has been filled with worthwhile FREE plug-ins yet Pro Tools users have often felt a little left out of the FREE plug-in world. However there seems to be a growing collection of
FREE plug-ins for Pro Tools
RTAS and AAX that are well worth investing your time into.
Here are a selection of some FREE synths worth checking out.
A single oscillator synth with enough sound shaping options to give a palette of cool synth sounds, the option of PWM is always welcome on a single oscillator synth as it gives the possibility of creating extra depth from the single source - a trick used in the very early synths. Available in VST, VST3, Audio Units, AAX Native formats (all both 64-bit and 32-bit), as well as RTAS (32-bit only)
More from Fabfilter
Linplug Alpha FREE
A cut down free version of the popular LinPlug Alpha, this 16 voice, 2 oscillator synth includes many of the features of the paid for version. There are over 30 waveforms to choose from as well as useful filters and a single LFO. Mac and PC RTAS only.
More from Linplug
NI Reaktor 5 Player
Reaktor 5 is one of NI's flagship products and Reaktor Player is a great way to explore the almost limitless potential of this modular synth design. NI offer a free download of over 200 synths based around 3 synths as part of this starter series. Mac and PC, RTAS and AAX.
More here
U-He Podolski
A one oscillator, one filter, single envelope synth, Podolski has been around for several years in different incarnations. it also features a Zebra-style arpeggiator/sequencer plus chorus and delay effects. Mac and PC.
More about AAX here (Mac)
Xpand 2
Sometimes it can be easy to miss the wood for the trees, Xpand2 is sitting on about 99% of Pro Tools installs and yet is so often overlooked by those looking for great sounds. Not only is Xpand2 a great rompler it also the the basic sound sources to be able to create sounds from scratch. Take a new look at Xpand2, you may be surprised how useful it is. Mac and PC, RTAS and AAX. Download as part of the Creative Collection from your Avid Account.
Vacuum
Another plug-in that ships with Pro Tools is the mono synth Vacuum. It has excellent potential for mono leads and deep rich bass. It features 2 oscillators, extensive envelopes and filters and is not a plug-in one should overlook when making synth based music. Mac and PC, RTAS and AAX. Download as part of the Creative Collection from your Avid Account.
Visit Website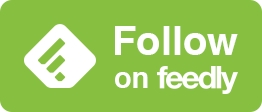 Follow @STAYINDIEBLOG